The Randoms-Office Lingo that makes You Cringe & More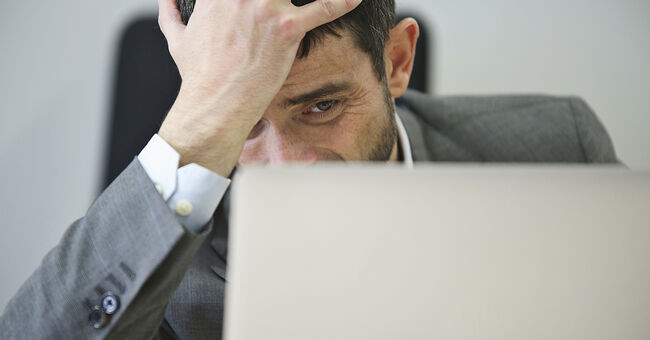 People really like getting stuff delivered … A new survey found that people think Amazon has the most positive impact on society out of any major tech company.
Here are the Top 5:
Amazon -- 20 percent
Google -- 15 percent
Apple -- 11 percent
Facebook -- 10 percent
Microsoft -- 7 percent
Is forest bathing the key to health and happiness? Japanese forest bathing -- shirin-yoku -- is the practice of spending time in nature, particularly among trees. Basically, it's taking a walk in the forest and taking in all the senses of nature. Studies have found that forest bathing has a positive effect on both your physical and mental health -- from boosting your immune system to reducing stress and depression. Can't get to a forest? You can get some of the same benefits from going to your local park of filling your home with plants. (Business Insider)
Bad texts worse than bad sex … A new survey by dating site Plenty Of Fish found that 58 percent of singles said bad grammar in texts was a bigger turn-off than bad sex. And stay away from the eggplant emoji -- which 75 percent of singles said was a turn-off. Other emoji turn-offs were the peach (49 percent) and fire (32 percent). The wink (55 percent) and kiss emojis (43 percent) were the top flirty emojis for the singles surveyed. (Moneyish)
Cringe-worthy office lingo … "Thinking outside the box" ... "Giving it 110 percent" ... "Pushing the envelope." According to a new survey, more than 70 percent of us are guilty of using these cringe-worthy office lines … and the other 30 percent of us are annoyed every time we hear them!
Here are the some of the most cringe-worthy phrases used at the office (from a list of 40):
Give 110 percent
Think outside the box
Hammer it out
Heavy lifting
Throw them under the bus
Pushing the envelope
Win-win situation
Blue-sky thinking
Synergy
Low-hanging fruit
Take it to the next level
Barking up the wrong tree
Let's ballpark this
Run this up the flagpole
Back to square one
Paradigm shift
Elephant in the room
Raise the bar
Drill down
Deep dive
Skin in the game
Touch base
Play hardball
Don't reinvent the wheel
Kept in the loop/I'll loop you in
The bottom line
Team player