COSI brings the farm to the city during Farm Days! Climb aboard real tractors and a combine. Observe a beehive, and meet with local farmers to learn about where your food comes from. Test your driving skills on a pedal tractor course, get "eggcited" about baby chickens, and even milk COSI's fiberglass cow, Daisy. Come harvest a whole bushel of fun,August 14th – 18th, 2019.
Farm Days is included for COSI General Admission and For more, click COSI.org
And don't forget to join Boxer Wednesday 8/15 from 11-1pm right outside COSI for Farm Days...
Why do farmers farm, given their economic adversities on top of the many frustrations and difficulties normal to farming? And always the answer is: Love. They must do it for love.
--Wendell Berry
Thanks to the following Farm Days Sponsors:
Exhibit Grown by: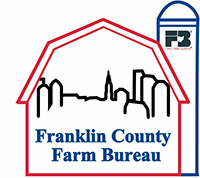 Presenting Sponsors:


Media Partner:

Supporting Sponsors: