SPOILER ALERT -Only Click if YOU WANT THE HUGE OLYMPICS NEWS.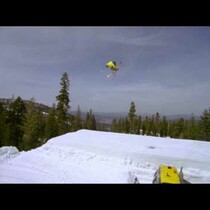 Posted February 18th, 2014 @ 2:56pm
David Wise of the United States won gold today in the men's ski halfpipe at the Winter Olympics in Russia.
Wise was followed by Canada's Mike Riddle, who won silver, and France's Kevin Rolland, who took bronze.
Here are some highlights of David on the slope.