This Teacher Doesn't Like Cell Phones Ringing During Class!!!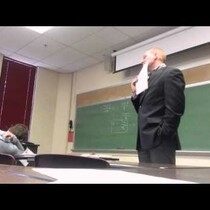 Posted April 7th, 2014 @ 9:41am
I'll give you the bare minimum amount of context: the professor featured in the video has a strict policy that if a student's cell phone rings during class, they have to answer it — on speaker phone. What unfolds next is remarkable.